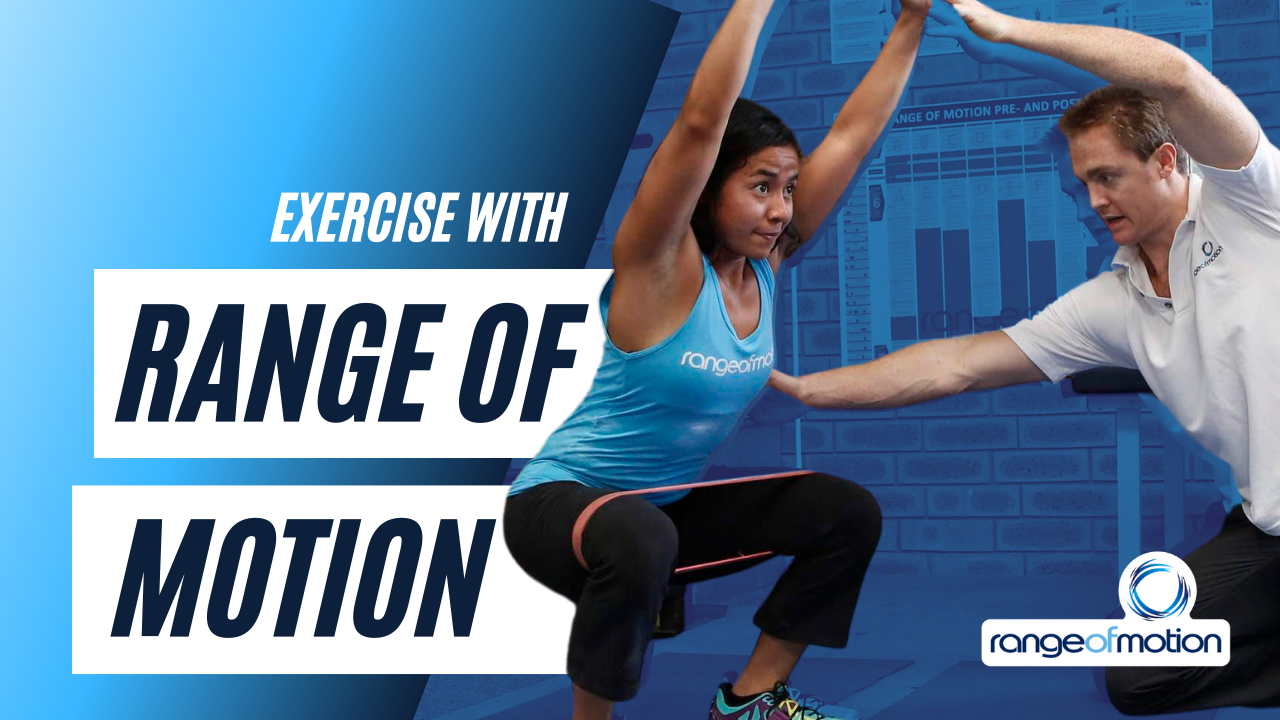 Range of Motion provides an individualised and 'health-first' approach to exercise, six minutes from the CBD in Osborne Park.
Created by an Exercise Physiologist, our one-on-one Personal Coaching delivers an exceptionally high standard of expert care, in a safe and friendly environment.
Learn more, or enter your email to arrange a time for a chat and a free 'Test Drive' to see if we're what you've been looking for.
What sort of person is Range of Motion for?
Do you need an individualised approach to long-term health?
Are you the sort of person who needs a more individualised approach to health? Who needs an approach to exercise that prioritises this health for the long-term?
What sort of people call Range of Motion home?
Our clients include busy professionals, stay at home mums and dads, grandparents, 'non-gym' people, experienced athletes, people with chronic disease, unfit people, fit people, people with injuries, kids and teens, individuals with disabilities, first-time exercisers and everyone in between. The common theme is the need for an individualised approach to long-term health.
Does that sound like you?
Who is Range of Motion NOT for?
We're not for people looking for a standard gym
We are a health and exercise facility that focuses on individualisation rather than 'cookie cutter' gym memberships or 'one-size-fits-all' exercise classes.
We're not for people only looking for short-term change
We ARE for the sort of person who values and prioritises consistent and long-term physical and mental health for decades to come.
Been looking for a different approach?
How Does Range of Motion Work?
At Range of Motion you will experience an exceptionally high standard of expert care, in a safe and friendly environment.
Personal Coaching
Each week you will work one-on-one with your own Personal Coach as they expertly coach you through your individualised exercise program.
Like everything at Range of Motion, this Personal Coaching and your individualised program are 100% unique to you and customised for your unique needs.
Individualised Exercise Programming
Created for you by an Exercise Physiologist, your exercise program will draw widely from Exercise Science and multiple disciplines of exercise – taking the best bits of each to create your tailored program.
Access to Range of Motion
In addition to your one-on-one sessions, you will also have the option to follow your individualised program in our facility in your own time – always under our close guidance and supervision. Plus, we have a packed education calendar of health and fitness seminars, lectures and workshops.
How can I find out if Range of Motion is a good fit for me?
Let's catch up for a chat
The first step would be to make a time to sit down for a chat with Dan Williams, Exercise Physiologist and Director of Range of Motion. Here, you and Dan can discuss your unique needs and explore whether Range of Motion is the perfect fit for you.
Take us for a 'Test Drive'
"Not like any gym I've ever exercised at. I just feel so welcomed and personally cared for."
"Highly experienced Personal Coaches that really care deeply about what you're doing."
"Hands down, the best training and most expert staff I've ever experienced in fitness."
"I'm a different person because of Range of Motion. It's hard, but helps me in my life."
"Everyone is so supportive. They've helped rebuild my fitness and self-confidence."
"I love how ROM is inclusive of all ages and abilities. I'm inspired by people of all types."
"Range of Motion has guided me to a complete turn around in my health and wellbeing."
"A safe and positive environment for me to prioritise my health and finally put myself first."
Contact us to learn more or to arrange a free chat and Test Drive.
Address:
Unit 5/34 Sundercombe Street, Osborne Park. 6 minutes from the Perth CBD at the Hutton Street exit.