To help you decide if we're what you've been looking for or to learn more, enter your email to arrange a time for a chat.
Are we for you?
Range of Motion specialises in providing one-on-one exercise for people living with a chronic medical condition or disability.
Are you the sort of person who needs an individualised approach to exercise that prioritises your long-term health?
We provide Exercise Physiology services and an exceptionally high standard of expert care, in a safe, friendly environment.
This video CAN help you decide if we're right for you.
We can help you treat a chronic medical condition using exercise.
We can help you rehabilitate injury and reduce pain through the prescription of exercise.
We can help you enjoy the benefits of exercise even if you're living with a medical condition, injury or disability.
We can help you prioritise your physical and mental wellbeing with a 'health-first' approach to exercise.
We can help you by individualising your exercise and health - we believe one size doesn't fit all.
We can help you if you feel you need and deserve personalised care, empathy and support in a safe space.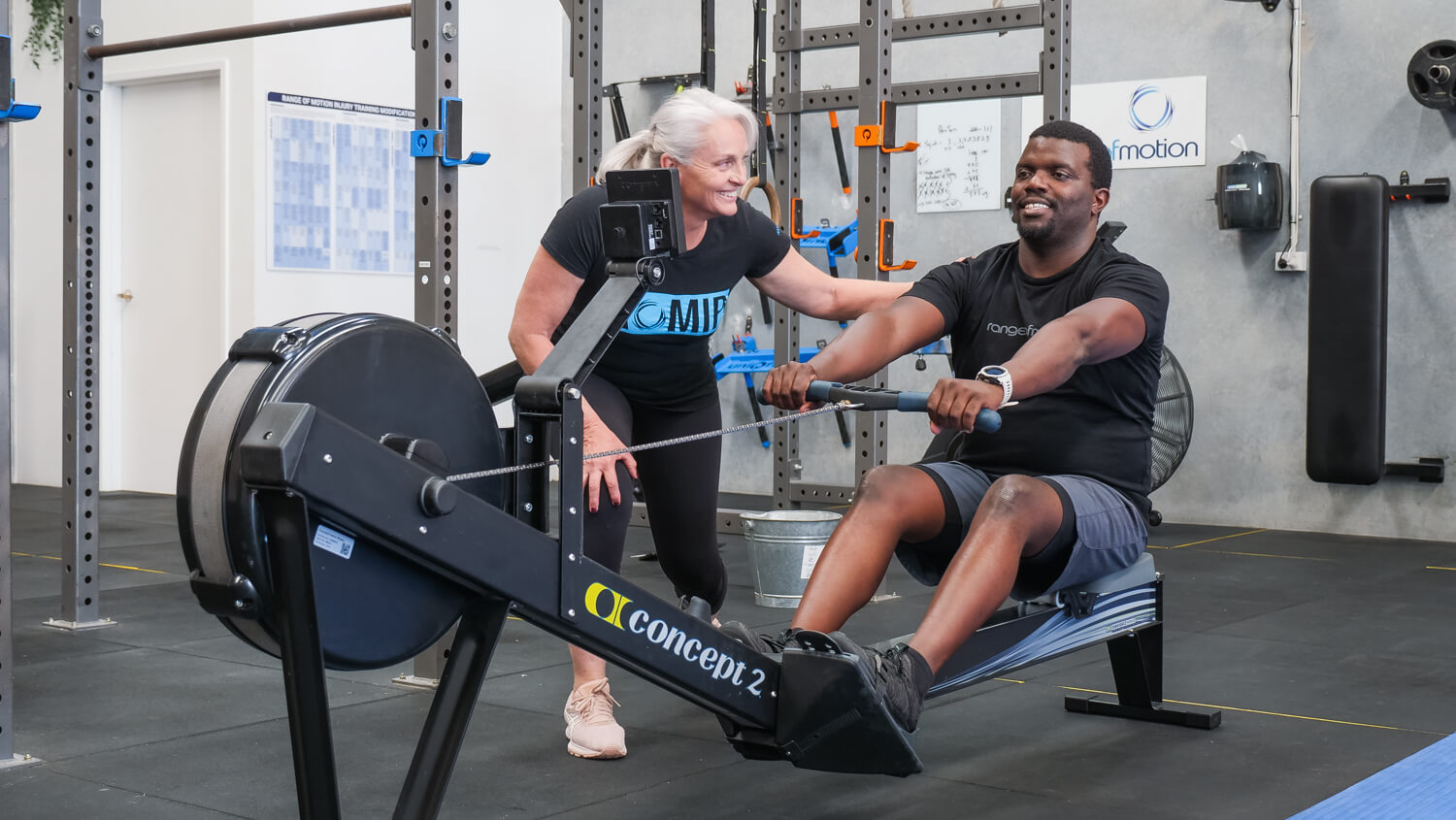 CURRENT NUMBER OF NDIS PARTICIPANT AVAILABILITIES IN OUR ROSTER.
our clients share their stories 
Tracy, rebuilt strength after injury.
Eric, fighting Multiple Sclerosis.
Amanda, off meds for back pain.
Ali, stronger than 20 years ago.
Experts recommend our services
Many medical professionals trust Range of Motion with their own health AND FITNESS.
"It's a really quality program. You get a lot of variety in terms of the program you're following. Really good instruction and a lot of really good quality feedback that helps you improve and develop."
"I came to Range of Motion to help with my mental health. The biggest take away is the positive role model that each and every person within ROM is. I love seeing those relationships get nurtured."
"I know how new people can feel when they start, a bit overwhelmed. One of the things I think's great here is the friendliness. It's just a great social environment. It's fun, and it brightens up your day."
Range of Motion has limited openings, and we have two ways to help you decide if we're what you've been looking for.
1: Let's chat
Firstly, we'd love to invite you in for a sit down chat with Dan Williams, Exercise Physiologist and Director of Range of Motion. This is a great way to learn more and have an open discussion around how we can best help you. There is no charge for this – it's just a great way to 'get a feel for the place'.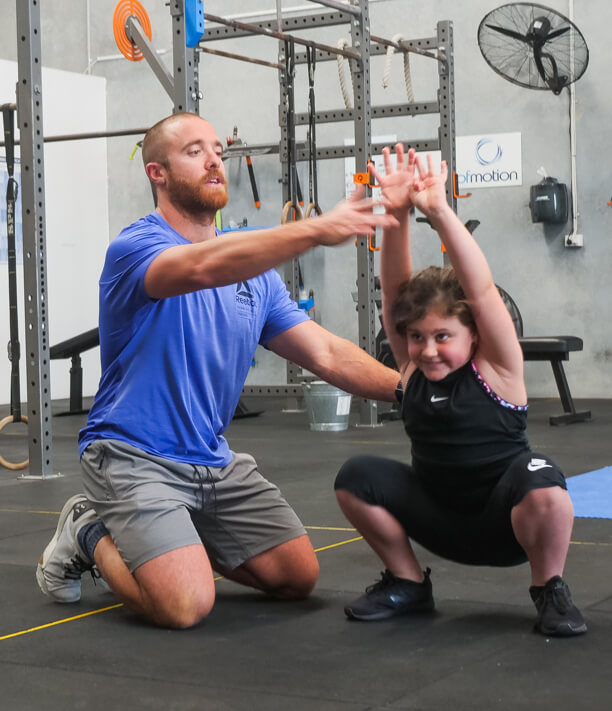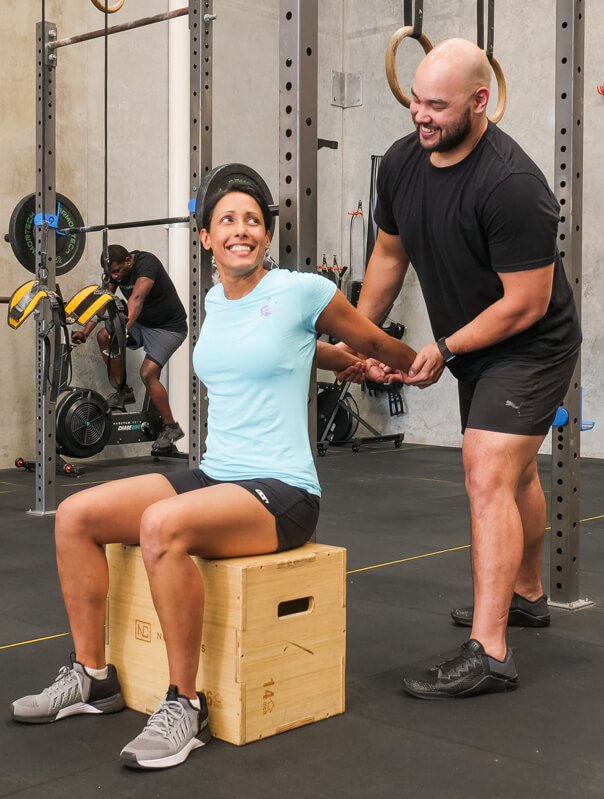 2: LET'S GET STARTED
From there, if it sounds like Range of Motion might be a good fit, we can get started with your one-on-one Exercise Physiology sessions. Fully rebatable through the NDIS, we will work with you and/or your plan manager to streamline the process so you can focus on your health.