We'd like to share what we offer. Have a read and if it sounds like it might be what you've been searching for, reach out, and we'll get you in for a chat.
IF YOU KNOW SOMEONE WHO MIGHT BE INTERESTED, WE OFFER A $500 FINDER'S FEE.
FACILITY LEASE WITH A DIFFERENCE
This is much more than just an opportunity to lease space in a facility.
Below, we'll break down what we're offering into three categories, 'The Facility', 'Professional and Business Development' and 'Extra Income Streams and Marketing.
In a nutshell, we provide a premium functional training facility; freedom to build your business your way; business mentorship and development; professional development; multiple income streams; and marketing support.
Let's break it down. Read on to learn more…
This video CAN help you decide if we're right for you.
Full freedom to run your business, your way. Build your brand, wear your t-shirt, program your way, work your own hours. You work for yourself, not us.
A premium 'functional training' space, not a 'big box/globo gym'. If you're more about barbells, rings and odd objects than pin loaded machines and cross trainers, you've come to the right place.
Never wait for equipment. Our facility is built around one-on-one PTs and semi-private small groups (yes, you can do small group training), so the space is never crowded. Great vibes without being busy.
We reinvest 10% of your rent each month back into the facility, allowing us to acquire equipment you require for your clients to improve your service and the experience you can provide to them.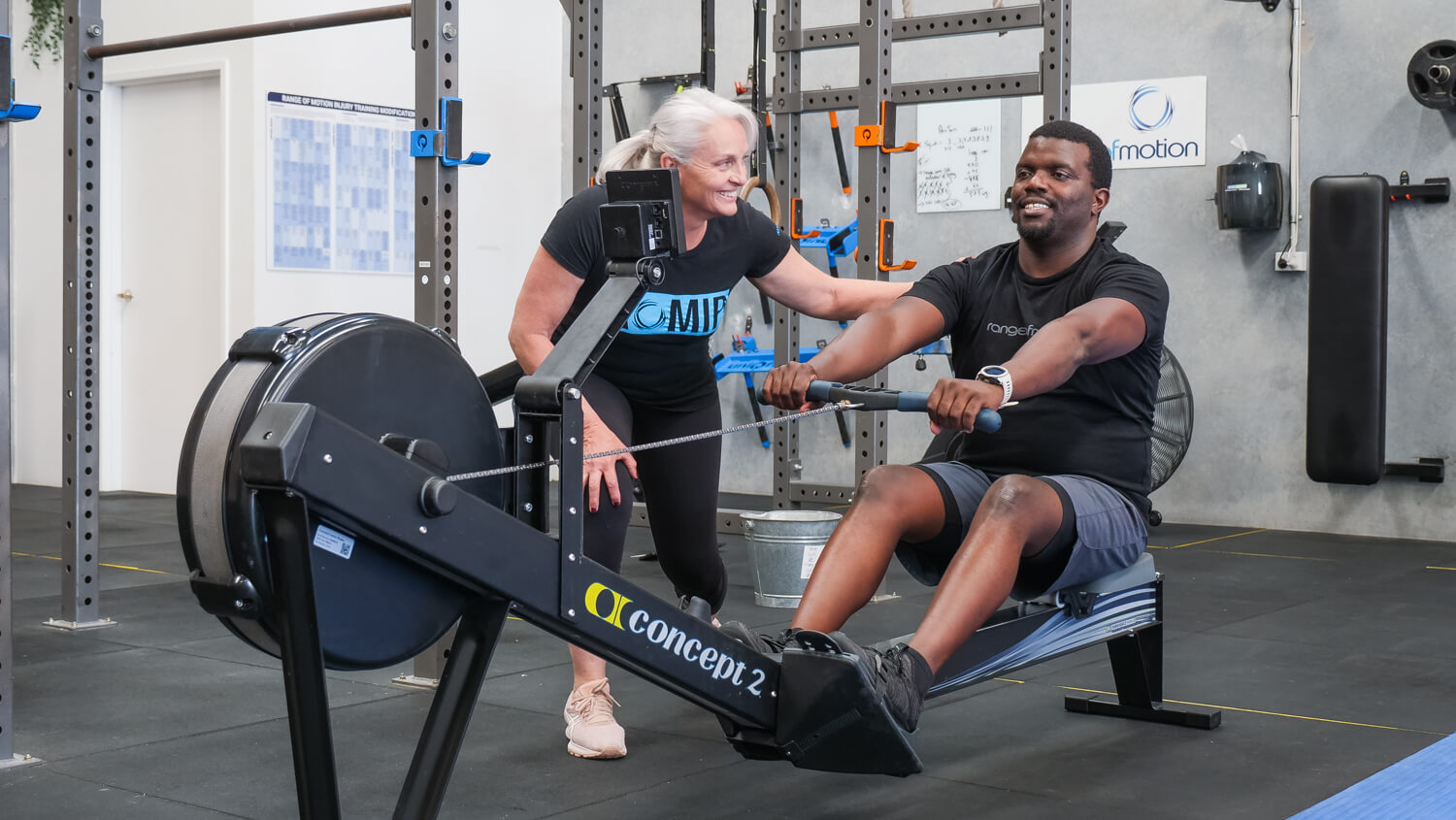 PROFESSIONAL AND BUSINESS DEVELOPMENT
Get an initial two hours of Business Mentoring Consultations with Director of Range of Motion and Business Mentor, Dan Williams, to help you develop and grow your business.
Follow-up Business Mentoring Consultations with Dan every quarter.
Full access to Dan to answer any business-related questions and solve any business challenges and problems you're facing.
Exclusive invites to our Business Mastermind events, where our inner circle of leading Perth Fitness Professionals help each other grow.
10 hour fitness internship program - client shadowing with Bryn Williams.
Full access to Bryn Williams, Range of Motion Operations Manager, for training questions and advice.
Access to our comprehensive video library of exercises for use with your clients, with 300 production quality videos.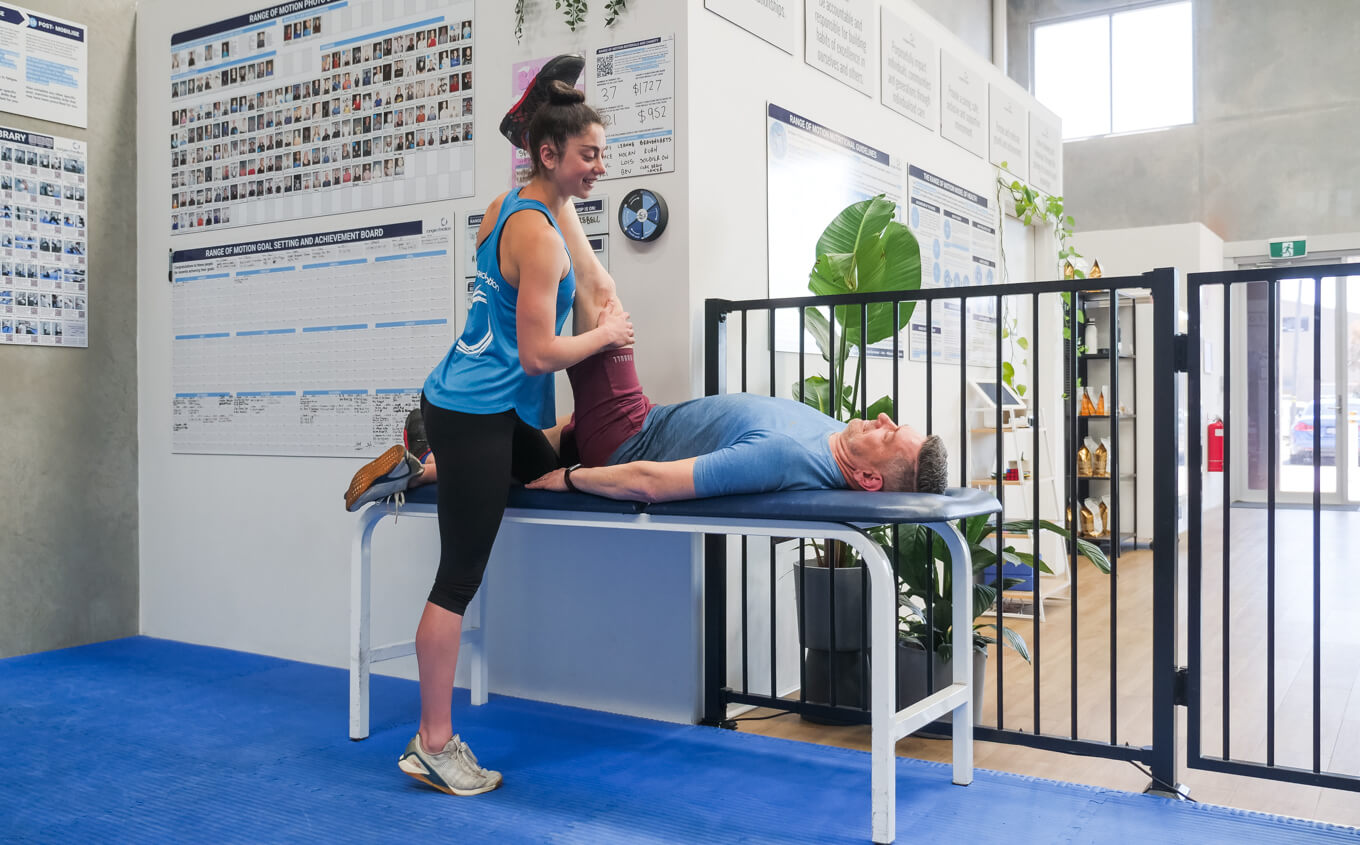 EXTRA INCOME STREAMS AND MARKETING
Full use of our seminar space to run events, seminars and workshops during off-peak times.
Not only do your clients not have to be members to train with you, but you can actually charge them to use the facility, as long as you're in the building when they're training. Sell memberships to a gym you don't even own, and you keep all the money.
We'll build you a custom website landing page, where you can send potential clients to learn more about what you do, and contact you to get started.
In-house marketing opportunities to help you build and promote your business.
We reinvest a percentage of your lease fee back into marketing, then pass the new clients on to you.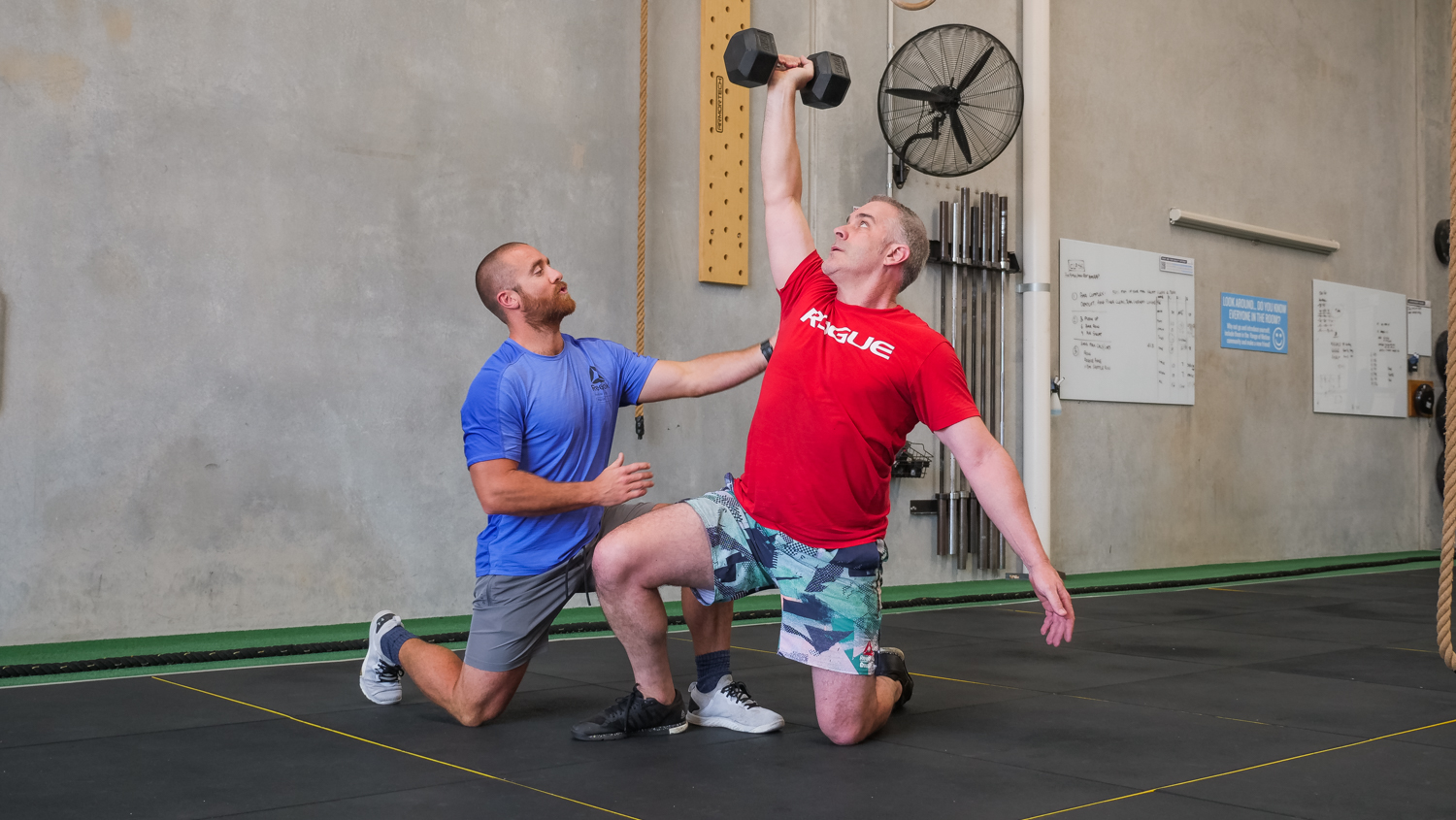 THIS OPPORTUNITY IS AVAILABLE FOR $200 PER WEEK, AND WE HAVE limited OPPORTUNITIES AVAILABLE FOR PERSONAL TRAINERS TO USE OUR FACILITY.
GOT QUESTIONS?
Submit your details in the form below and we'll get in touch with you to answer any questions you might have.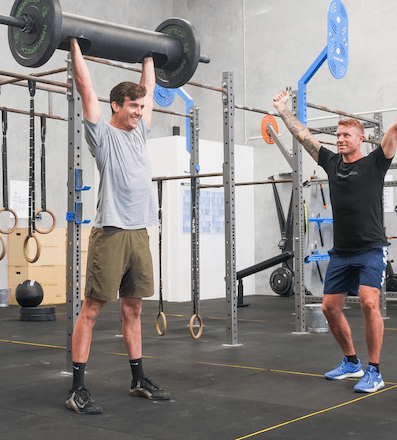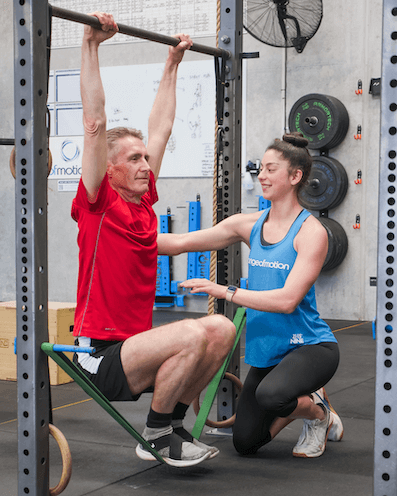 LET'S CHAT!
Want to make a time to catch up to check out the facility and explore the options available to you? Get in touch and we'll make it happen.