ROM Individualised Programming
The convenience of online virtual exercise programming and training, but with the individualisation, care, attention and accountability of a Personal Coach.
Drawing from all fields and disciplines of exercise to create well rounded health, fitness and performance for all levels.
Contact us to book a free video call to discuss how we can help or scroll down to learn more.
What's Included in Range of Motion Individualised Programming?
Individualised to YOUR goals and weaknesses.
Complete exercise programming drawing from multiple fields and disciplines of exercise to create well rounded health, fitness and performance for all levels.
Skill development and practice sessions.
Comprehensive pre- and post- exercise activation, stability, mobility and recovery drills to keep your body healthy.
Comprehensive session notes so you know exactly how to get the most out of your program.
Replies, comments and feedback to every session you complete and log through the app.
100% programmed for YOU. NO ONE else follows your unique programming - constructed for you every week.
Goal and weakness specific accessory work.
Full access to your personal program through our app.
Detailed instructional and demo videos of the exercises and movements in your program.
Weekly video analysis and review to ensure you're moving safely and correctly and maximising your training.
Full, round-the-clock access to Dan Williams to answer your questions.
How Does Range of Motion Individualised Programming Work?
Questionnaire:
Complete our detailed questionnaire to tell us your strengths, weaknesses, goals and individual requirements.
Profiling:
We get to work profiling you, and create a program biased towards your unique needs. We begin with start of cycle testing.
App-Based Weekly Program:
Every week we construct your all-inclusive individualised program which evolves as you develop and improve. You access your program through our app.
Program Composition:
Your program draws from a wide range of exercise types, including Olympic weightlifting, powerlifting, gymnastics, work capacity, skill development and accessory work – all tailored to you. Extra credit swimming, plyometric, agility and sprint sessions are included weekly to maximise your development. All pre- exercise routines, movement therapy and recovery work is included, keeping your body healthy, moving well and injury free.
Program Resources:
We provide detailed instructional and demo videos of the exercises and movements in your program, and a comprehensive session notes so you know exactly how to get the most out of your training.
Communication:
You have full online round-the-clock access to your coach, weekly video analyses, communication on all sessions, and a private Facebook group.
Measuring Progress:
Post training cycle testing measures improvement and we construct you a detailed performance report before evolving your program.
Who is Range of Motion Individualised Programming For?
People of all backgrounds and abilities who would like to build well rounded health, well rounded fitness and well rounded performance.
Busy, time-poor people who would like a more efficient way to exercise that will become a long-term habit.
Athletes who would like to perform at their highest level.
FIFO workers who need an individualised approach to exercise to suit their unique requirements.
People with injuries or chronic conditions who need a program to work around, and improve, their limitations.
People who want to exercise at their local gym, but need a more specialised approach to exercise.
Session Samples:
Check out some of the session features within the app.
Session Notes:
Click the session below to view a sample of the session notes you'll receive as a ROMIP client.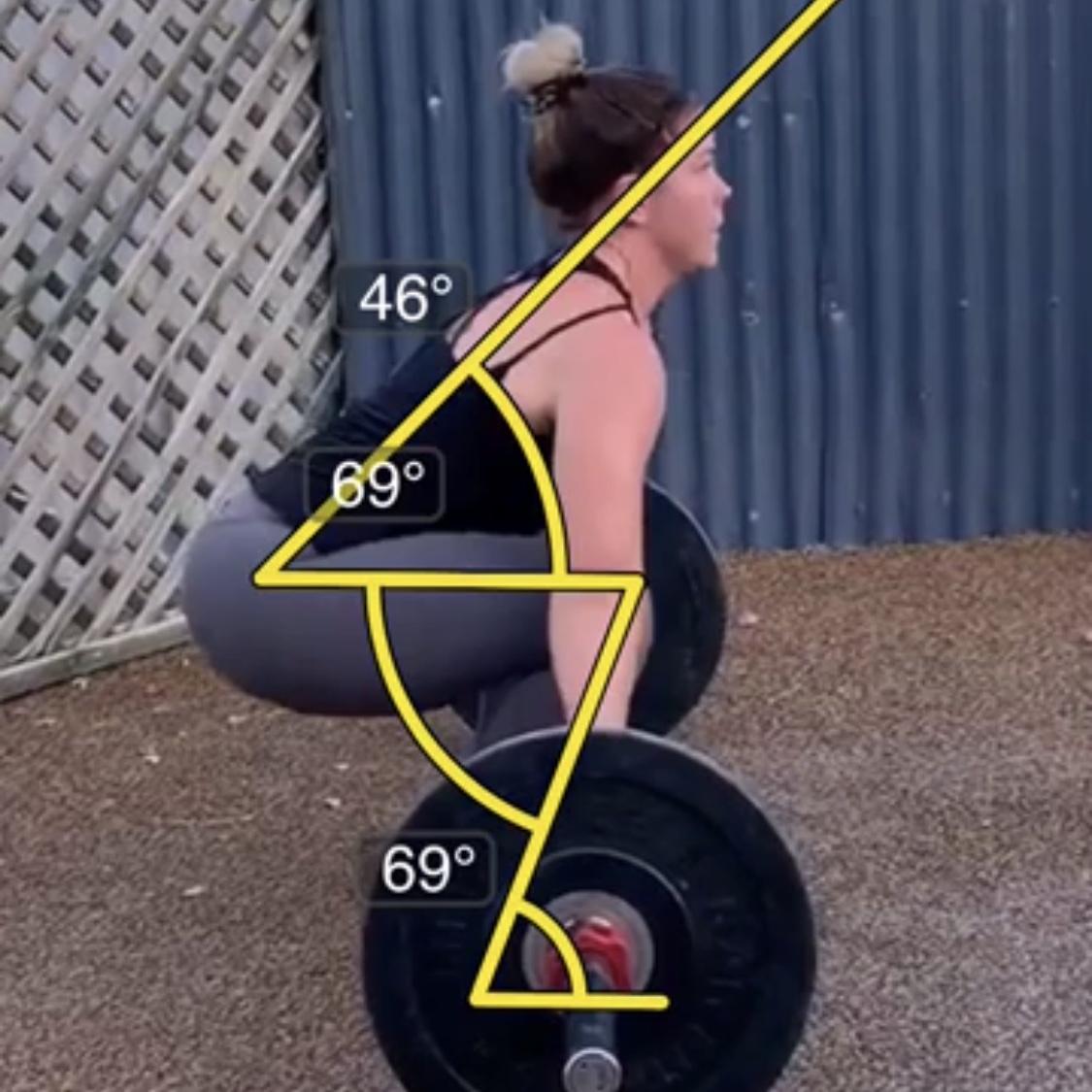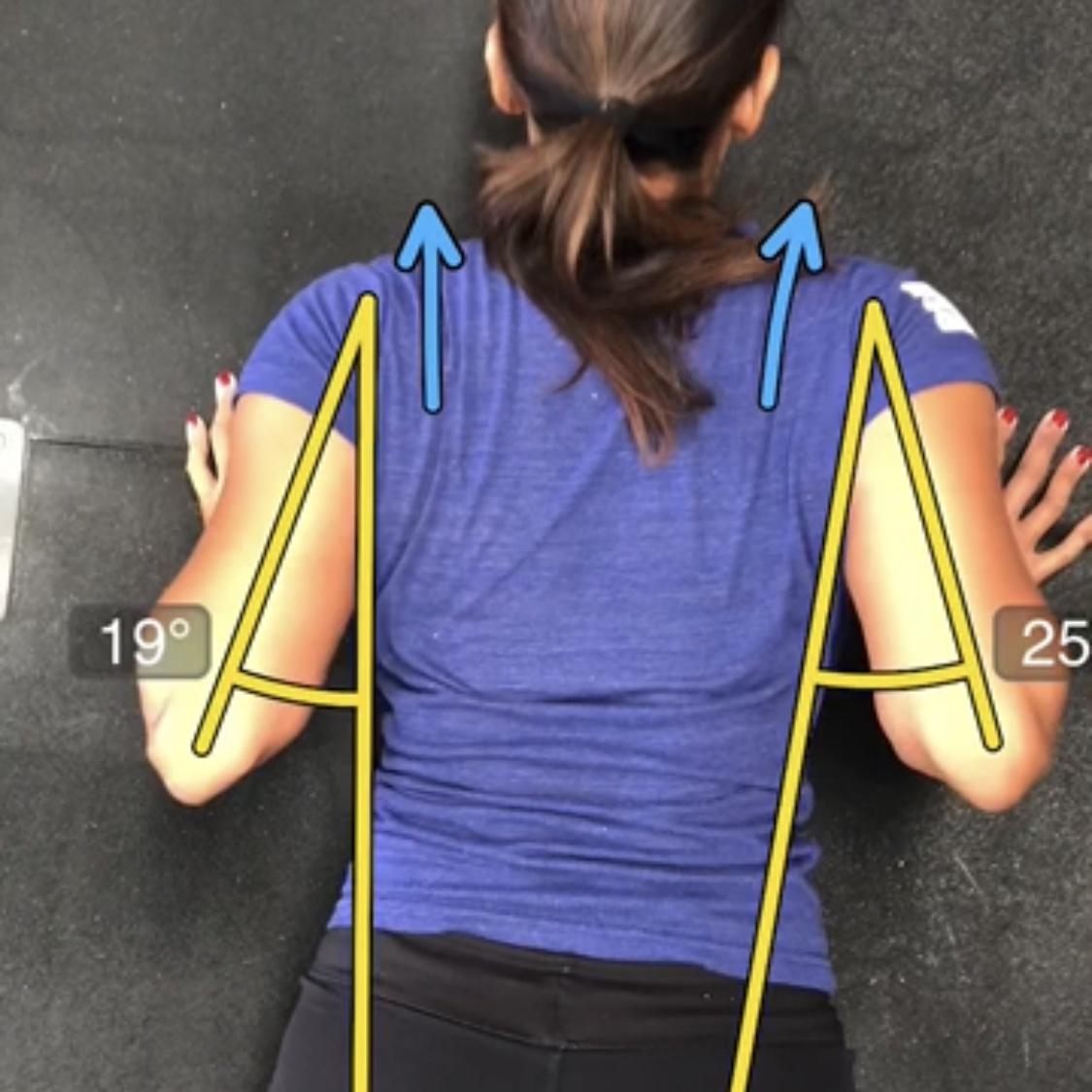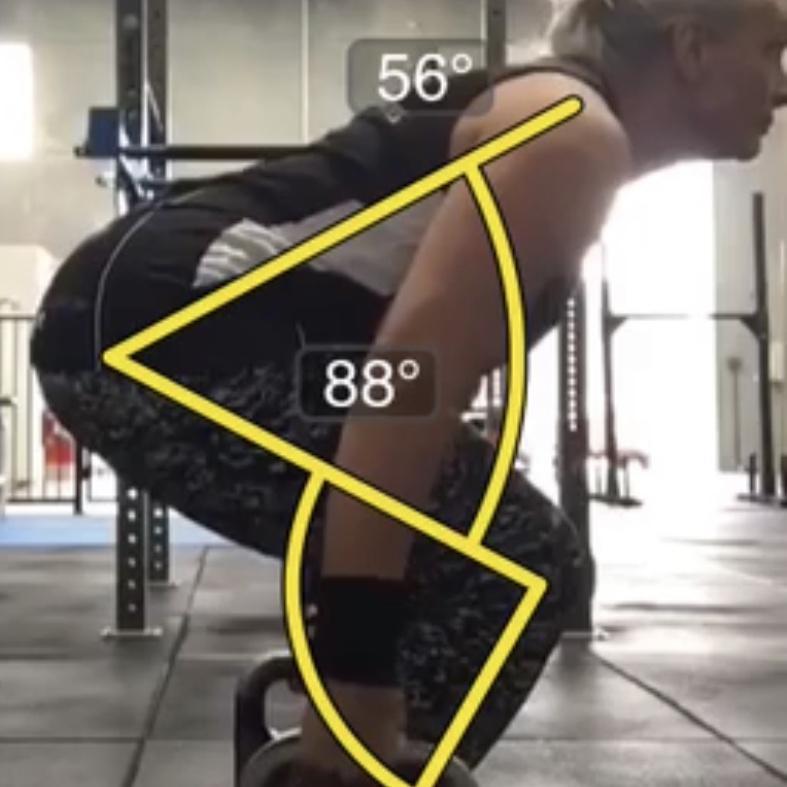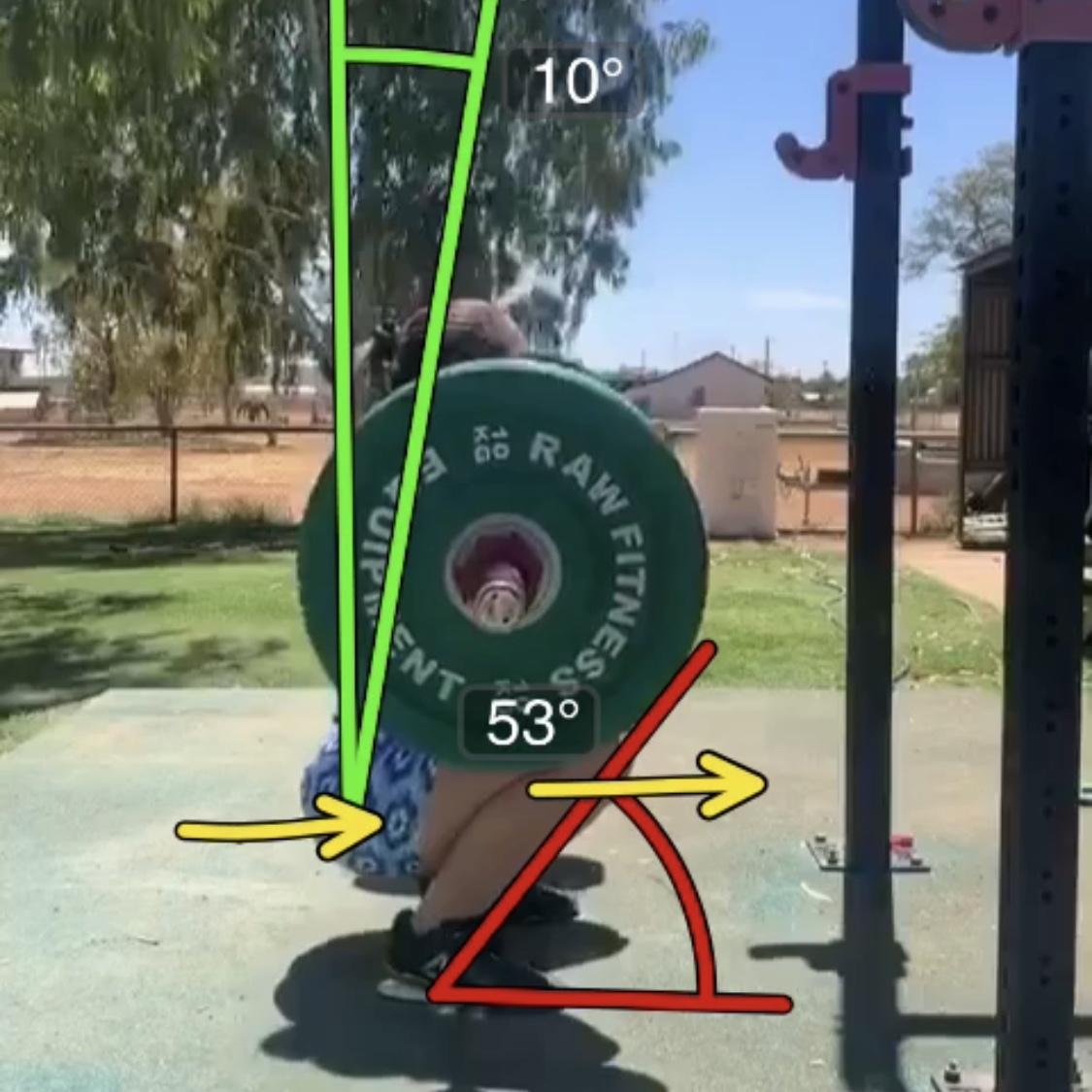 Demo Videos:
ROMIP clients have access to detailed demo videos of the movements in their training:
In-app samples:
Get a sneak peak inside the app, showing a session, the demo videos and session notes.
Pricing:
Range of Motion Individualised Programming is available for $60 (AU) per week, all inclusive.
What do Range of Motion Individualised Programming Athletes Think?
"I receive Dan's detailed and highly individualised CrossFit programming weekly. It contains everything I need to become a better and more complete CrossFit athlete. His incredible depth of knowledge of both the art and science of programming played a deciding part in my successes in The CrossFit Games."
Helen Harding, 2x CrossFit Games Champion, ROMIP Athlete.
"Feedback and contact with Dan is instant. Even when he is off coaching at The CrossFit Games he is there for us for anything we need, questions, feedback, video analysis, training changes, anything!"
Leanne Brennan, Darwin, ROMIP Athlete.
"The level of support and focus by Dan on all the athletes is like nothing I have experienced before. It's unparalleled, and has helped encourage me to take my training more seriously and set higher goals for myself. The best part is that I have gone from accepting mediocrity in my approach to working out, to now truly believing that I can accomplish my goals!"
Robyn Pelvin, ROMIP Athlete.
"ROMIP was the thing I needed to get my mojo back. I was in a hole that was only getting deeper- motivation lacked, competitiveness dwindled and I was just going through the motions. I contacted Dan and his positivity has given me the confidence, spark and structure I needed to reignite my training."
Grant Adams, ROMIP Athlete.
"ROMIP was a simple choice for me. With a constantly changing training environment due to working away, my programming is customisedto the facilities and times I'm able to train. That combined with a constant dialogue with Dan helps me get the most out of every session."
Jimmy Hugill, ROMIP Athlete.
"I approached Dan following a year long back injury and feeling like I had been left behind in CrossFit. With an individualised program to suit my needs and weaknesses, I was achieving goals within a few short months. Most importantly, I gained confidence and trust in my body's ability again, and have remained injury free."
Rebbie Stokes, ROMIP Athlete.
"I love that my weekly training is programmed towards me and my specific weaknesses. Dan even builds a couple of classes at my local box into my program to keep me involved in the community. He programs around my existing injuries to combine rehab with hard training."
Leanne Brennan, Darwin, ROMIP Athlete.
"I really like that I can go to Dan with any questions and he's there for me all the time. My favourite thing is working my weaknesses, I know that's weird! But I'm glad someone makes me do them. It's the only way to get better. The most valuable part is having someone that makes you accountable and helps you fix these problems."
Paco Gonzalez, Affiliate Owner, ROMIP Athlete.
"I've been CrossFitting since 2000 and I've tried a lot of different programming. Progress was hit and miss and while my strengths progressed, my weaknesses were largely stagnant.  I have now been following ROMIP religiously for almost a year. With Dan's help, I am progressing in all areas but especially my weaknesses."
Casey Stamm, ROMIP Athlete, Washington, USA.
"The training program is great, and the follow ups from Dan keep me accountable. I am constantly impressed by how seriously Dan takes all of his athletes, whether we are beginners like myself, or Games level athletes. It feels like each athlete gets the same level of attention, which is something you don't see often."
Robyn Pelvin, ROMIP Athlete.
"In my capacity as a FIFO worker on the mines, Dan has even helped me out with my new job role as a supervisor, adjusting my program and providing info on managing sleep/stress to ensure I am rested well and focused for all aspects of life."
Grant Adams, ROMIP Athlete.
"To have access to Dan Williams and the other athletes in the ROMIP is incredible, the constant video analysis and tips shared by this group have made me not only better as an athlete, but also as a coach and gym owner. I'm really excited about the future going forward being part of such a great group "
Sven Targett, ROMIP Athlete.
"ROMIP was a simple choice for me. Since starting on ROMIP I've become a more rounded athlete and most importantly I'm having the most fun training I've ever had."
Jimmy Hugill, ROMIP Athlete.
"When I went on holidays, Dan asked what equipment was available and tailored my training daily to suit this. I came back even fitter than when I left and went straight back into my training week feeling great."
Leanne Brennan, Darwin, ROMIP Athlete.
"For me the decision to go onto Range of Motion Individualised Programming was based on what my goals were, I wanted to take my training to the next level, and to do that I needed support. The programming is relevant, individualised and its fun which for me is very important."
Cal Foster, Regionals Athlete, ROMIP Athlete.
Who is the Head Coach of Range of Motion Individualised Programming?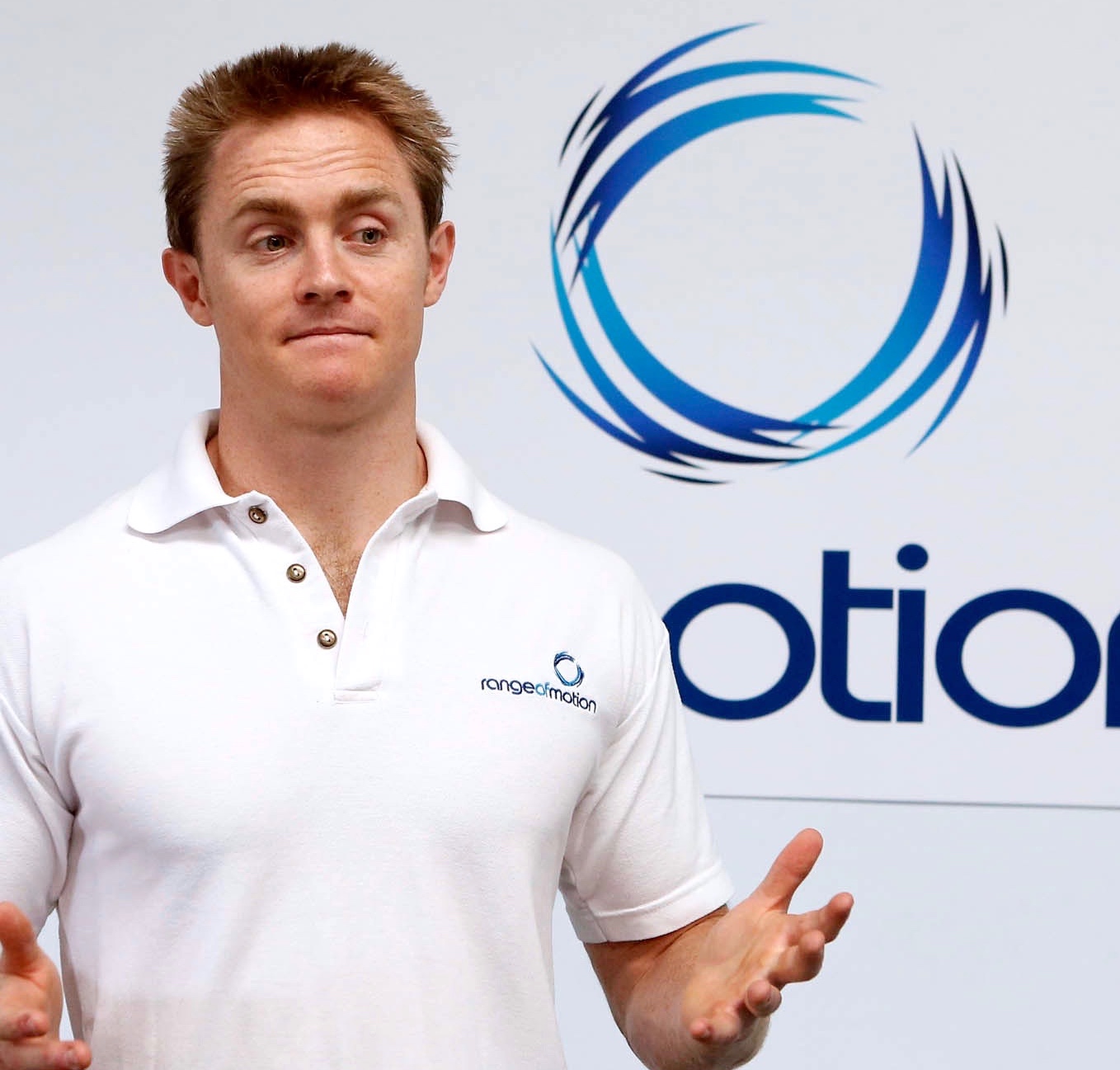 Dan Williams is an Exercise Physiologist and Exercise Scientist.
Dan has coached and taught sport and exercise for over 17 years working with many thousands of individuals along the full health spectrum, from the chronically injured, diseased and deconditioned, through to elite athletes. He has extensive experience in clinical settings (chronic disease and musculoskeletal rehabilitation) and in human performance. Dan has conducted over 25,000 individual one-on-one sessions and consultations since he founded Range of Motion in 2006, and has overseen the prescription of over a quarter of a million exercise sessions.
Dan is the Director of Range of Motion, Co-Director of Fitness Educators, and Co-Director of My Fitness File. He has a Bachelor of Science (Exercise and Health Science) and a Postgraduate Bachelor of Exercise Rehabilitation Science, with minors in Biomechanics and Sport Psychology.