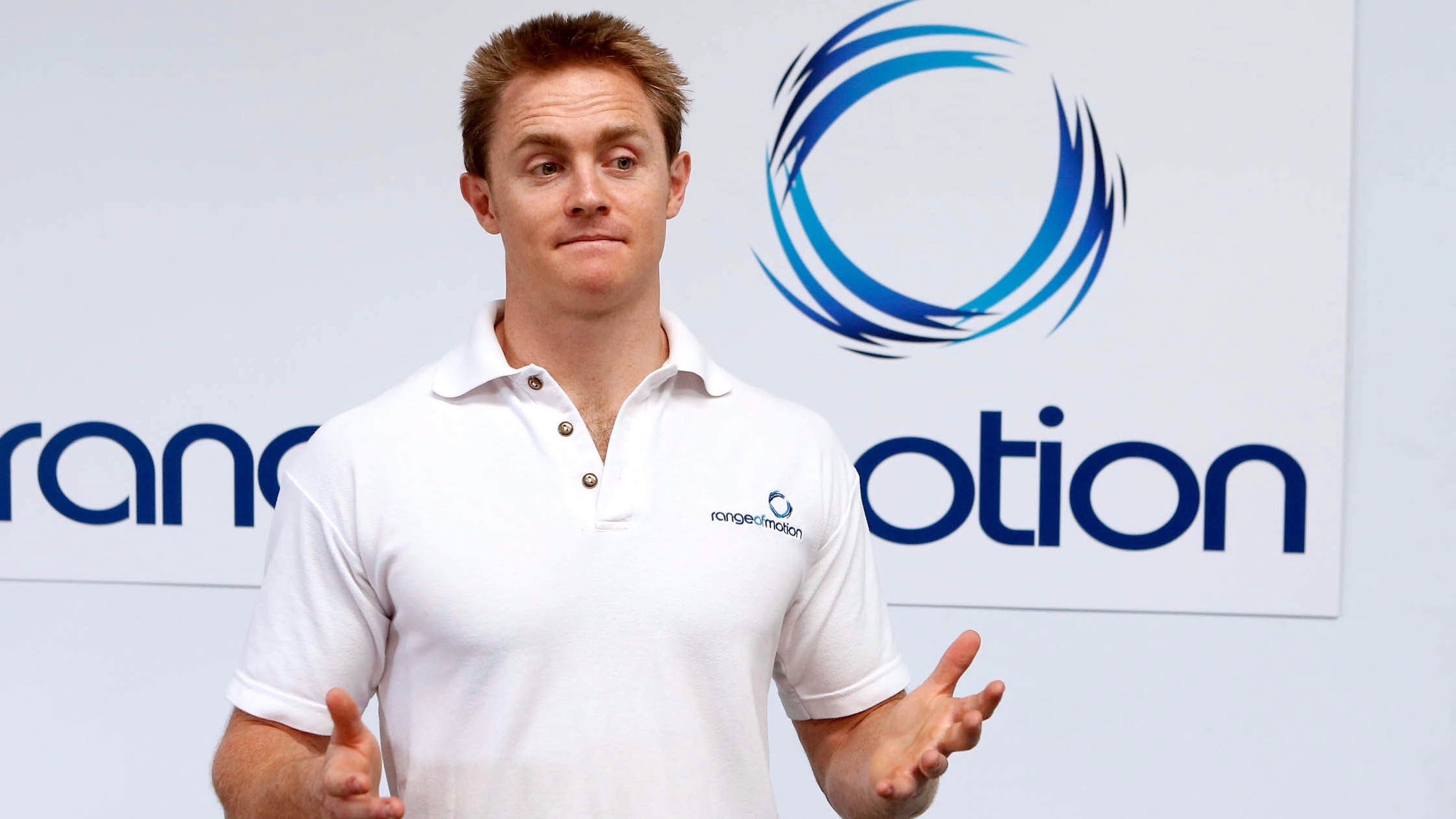 Range of Motion PD Events
Host a PD event at your facility:
Hosted at your facility, we will run a comprehensive professional development event for your staff, trainers and coaches. It is a VERY intensive, information dense event that will leave your staff with an enormous amount of knowledge and practical applications.
There are four options for event type:
Half day: Four hours, choosing three of the 13 modules listed below. $1799
Full day: Eight hours, choosing six of the 13 modules listed below. $3199
One and a half day: 12 hours, choosing nine of the 13 modules listed below. $4599
Two day event: 16 hours, comprising all 12 modules listed below. $5999
Modules:
How to Design Epic Culture
Program Design
Programming for Strength
Programming for Endurance
Injury Programming and Rehabilitation
Movement Screening and Correction
Building Mobility and Stability
Recovery Maximisation Strategies
Crafting an Exceptional Exercise Session Experience
Performance Psychology and Mental Skills Training
How to Create Behaviour Change and Habit Formation
Identifying and Targeting Your Perfect Client
We also have the following business modules available, if you are looking for business development as well as professional development:
Designing your Mission and the Future of your Business
Finding Your Niche: Identifying your Unique Selling Proposition
Systemising and Automating Your Fitness Business
Crafting the Ultimate Client Experience
Designing a Website that Converts
Content Marketing and Automation
Social Media Documentation and 'Reality TV'
How to Craft your Marketing Message
The Complete Guide to Social Media Advertising
Advertising on Google
Building a Referral Program That Keeps Giving
Surveying Your Clients
Building a World Class Staff Front Line
Attend a Range of Motion PD Event:
Hosted at Range of Motion, these events are open to all Health and Fitness Professionals, Trainers and Coaches. They are intensive, information dense learning experiences that will leave you with an enormous depth and breadth of knowledge and hundreds of practical applications in the exercise and fitness field. Invest in yourself to supercharge your personal and professional development and take your value and expertise to a whole new level.
Our next Fitness Industry Professional Development event is in mid 2019.
Contact us now to enquire about our next event or be placed on the VIP list for early bird pricing.