The FIFO Life: Exercise Challenges.
Fly in / fly out workers face numerous challenges in trying to maintain a consistent and regular exercise program.
Inconsistency is the common theme, with hours, locations, roles, nutrition, swings and sleep patterns all variable.
The two biggest challenges on site are equipment limitations and time constraints.
Here are some solutions to these two challenges of maintaining a regular exercise program when working FIFO:
Equipment limitations: While most established sites now have a gym, the level and availability of equipment varies widely site-to-site. But it's very rare there's not something to work with, and there's always something you can do. Think of 'movements', not 'exercises'. An exercise may be a snatch, but there are many movement types that fit into that category. Not just snatching with a barbell, but dumbbells, kettlebells, or even throwing a heavy sandbag or rock backwards over your head. Train movements, not exercises.
Time constraints when on site: It's not realistic to expect to maintain your normal exercise routine when on site. Give yourself permission to train less – but remember, less doesn't mean you're not getting results. A lot of people have an 'all or nothing' mentality, which can be dangerous because it often stops people exercising at all when their training isn't perfect. Focus on training that will give you the most 'bang for your buck', maximum results with minimum work. For example, you can be time efficient by training strength and cardiorespiratory endurance at the same time. There's nothing wrong with reducing volume when on site, it doesn't take much work to maintain your strength and fitness, but it can take a lot of work to get it back. Focus on maintenance when on site.
FIFO work may provide you with some opportunities that you wouldn't otherwise have. No outside distractions, food prepared for you, a consistent routine. Take advantage of this to maximise your training, even in suboptimal circumstances.
Are you a FIFO WORKER who needs a consistent and adaptable approach to CrossFit training? Dan Williams and Range of Motion Individualised Programming can help.
Learn more.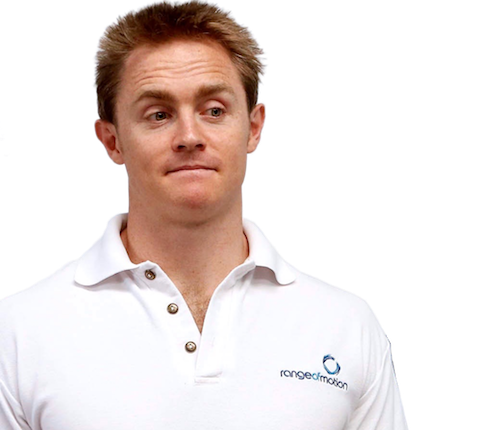 Dan Williams
Founder/Director
Dan Williams is the Director of Range of Motion. He has a Bachelor of Science (Exercise and Health Science) and a Postgraduate Bachelor of Exercise Rehabilitation Science from The University of Western Australia, with minors in Biomechanics and Sport Psychology. He has worked with many thousands of individuals along the full spectrum of health, and has coached at The CrossFit Games. He regularly presents to corporate and fitness industry groups and mentors Fitness Professionals.